Facial oils are lipophilic, they can penetrate deep into the skin, trapping water and other moisturising goodness in, while some oils even have an anti-microbial effect. Some oils also help to fortify and strengthen our own natural skin barrier. This is especially important for city dwellers who need extra protection against pollutants and smog, a known source of unwanted wrinkles.
Here are the Top 10 Trending Facial Oils:
1. Sea Buckthorn Oil:
Perfect for skin inflammation or even dry skin. Think eczema, dermatitis, urticaria, psoriasis, mozzie bites, and some have even reported that it helps acne (since it's a type of skin inflammation). I have personally used this oil for the past 4 months and it is especially effective on my severe facial eczema.
My facial eczema subsided within 2 days of usage. I recently gave a bottle to my sister who was suffering from skin irritation (little red bumps and itch) on her face and within 2 uses, she said that her skin has healed tremendously. Even on days where I find I have scalp acne, I would place some on the palm of my hand and rub it on my scalp. Those little pimple bumps (pustules/papules) would lessen and disappear in a matter of days. This oil is God Sent! It's a great, all encapsulating oil!
Sea Buckthorn Oil Benefits:
Fatty acids: Super source of rare fatty acid—sea buckthorn is considered the most abundant source of the rare omega-7 (more than 32% of palmitoleic acid) essential fatty acid, which can keep your skin looking firm and lifted. Sea buckthorn is also a source of omega-3, -6, and -9 fatty acids, Vitamin A, E and SOD (superoxide dismutase a.k.a potent antioxidant enzyme) and contains more than 190 bio-active nutrients.  Talk about a superfood for the skin!
Antioxidants: These help protect the skin from environmental stressors.
Hydrating: All those fatty acids and natural oils help keep skin hydrated, avoiding dryness.
Natural source of vitamin C: Have you seen all those vitamin C products out there? They help provide antioxidant protection. Sea buckthorn is a super source of vitamin C, which means it can help reduce the appearance of wrinkles and even skin tone.
2. Rosehip Oil:
Known as nature's Retinol, Rosehip oil is packed with Vitamin A which is responsible for the process of cell regeneration. It is especially great for aging skin.
I would highly recommend this to those with sensitive skin and are looking for a retinoid substitute. This oil not only has anti-inflamatory attributes but also helps with improving skin texture.
Combats Skin Damage: The combination of properties in rose hip oil seems to combat skin damage. The antioxidants, which combat free radicals that cause damage, and vitamin A, combined with the oil's essential fatty acids, help improve skin tone, texture and pigmentation.
Prevents Aging: Rose hip oil offers several benefits when applied externally due to its primary constituents: essential fatty acids, vitamin E, vitamin C and B-carotene, a form of vitamin A.
Helps with scars & skin tone: It aids skin repair by encouraging skin renewal. Fatty acids are emollients which is a component to help increase skin's flexibility and permeability. Overall the oil also improves skin texture and tone.
3. Argan Oil:
Also known as "liquid gold", argan oil has been increasingly popular in the past decade with products varying from skin care to hair care all singing praise to this ingredient. Josie Maran has even made this into a cult favourite with their 100% Pure Argan Oil.
Argan Oil Benefits:
Vitamins: Argan oil contains tocopherols (vitamin E), phenols, carotenes, squalene, and fatty acids, (80% unsaturated fatty acids).
Non-Comedogenic: Argan oil has a comedogenicity rating of 0 ( on a scale of 0 – 5 ) which means that it is non-comedogenic and won't clog pores. Therefore, it poses no risk for breakouts from the use of this oil alone.
Heals Skin: Argan oil has skin healing properties.
4. Marula Oil:
Marula oil is harvested from the nut inside the sweet marula fruit and has been the holygrail skincare cure-all for women in northern Namibia for centuries. Whether used unrefined on its own or as a key ingredient within a product, its light in texture, fast absorbing, packed with fatty acids and amazingly hydrating.
Increasingly popular as more and more beauty products ranging from high-end (i.e.: Drunk Elephant, African Botanicals) to high street brands (i.e.: The Ordinary, Life Flo Health) are offering the oil in its pure form.
Marula Oil Benefits:
For Every Skin Type: It's known to work for all skin types from dry to sensitive skin.
Hydrating: Leaves skin ultra smooth and maintaining a silky texture
Anti-ager: Filled with  fatty acids and omega oils, as well as Vitamins E and C, which work together to repair free radical damage, like that from the sun exposure or pollution, which accelerate aging.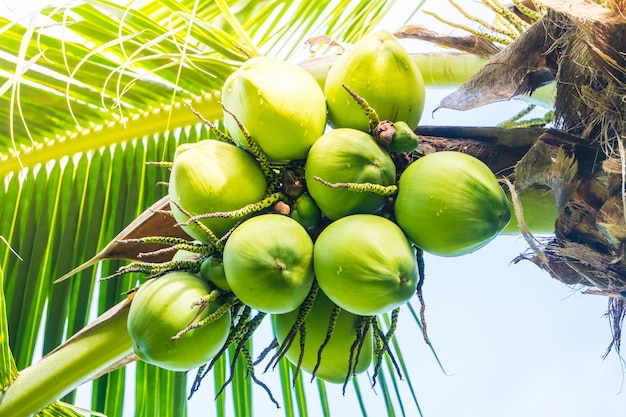 5. Coconut Oil:
Coconut oil has loads of benefits however I am still on the fence about this oil. Sure, I use it religiously for oil pulling and it has helped me maintain healthy oral hygiene however, I feel that it should go nowhere near the face. Some have even gone to the extend of swearing that this is their no.1 go to beauty product but for someone who has congested, sensitive skin – I still feel that this oil belongs in the kitchen or in the mouth.
Don't get me wrong, I love coconut oil- just as long as it is a rinse-off product (i.e.: body scrub, hair treatment etc.) or applied on less sensitive areas such as the body. Primarily because coconut oil is highly comedogenic [rating: 4/5] – pore clogging. However, if you have severely dry skin you may not share the same sentiment as me. It still puzzles me why skin care brands think it's acceptable to charge an exorbitant amount of money for a food grade organic cold-compressed oil that I can buy at a fraction of the cost at Wholes Food.
Coconut Oil Benefits:
Hydrates: Coconut Oil is packed with fatty acids that moisturises the skin
Anti-microbial: The antibacterial properties of coconut oil protect the skin from potential pathogens. Some acne sufferers has gone to the extend of swearing by coconut oil – I am still rather skeptical by this as there are much better alternatives out there that does a better job.
6. Jojoba Oil:
Did you know that Jojoba Oil is the closest oil to the sebum that our skin naturally produces? It has been said that as we age our skin tends to produce less and less sebum to help protect our skin from harsh environmental factors which contributes to the aging process.
Therefore, having a close substitute that constitutes to a similar biological makeup of our natural skin's lipid such as jojoba oil is beneficial for age prevention.
Rich in fatty acids: Jojoba contains nutrients like Omega 6 and 9 fatty acids, vitamin E and B, as well as minerals like chromium, copper, and zinc, which all nourish and protect skin from environmental stressors.
Anti-microbial
Gentle: Jojoba is recommended for people with sensitive skin because of its gentle nature.
7. Neroli Oil: 
Neroli oil has been used as far back as the 17th century, when Italian aristocrats discovered its skin rejuvenating abilities. The precious oil is produced from the fragrant blossoms of the bitter orange tree. It takes about 1,000 pounds of orange blossoms to make 1 pound of Neroli oil.
Neroli oil is known to help with skin regeneration so that dull skin may appear brighter and uneven skin tones appear more evened out for healthier skin. It also works to keep skin elastic, diminish the look of broken capillaries, and reduce hyper-pigmentation.
Neroli Oil Benefits:
Anti-inflammatory: It is known that Neroli is great for all skin types but is an excellent ingredient to combat acne/ blemished.
Balances: Neroli has a property that helps balance out skin's sebum.
Tighten Pores: Similar to other citrus elements, neroli is also great at minimising the appearance of pores.
Decreases stretch marks: Add a few drops of neroli essential oil to a cream, lotion or oil to reduce stretch marks and broken capillaries/ rosacea on the skin.
8. Maracuja Oil:
For some reason when I think Maracuja Oil, I think of Tarte Cosmetics. Maybe because they use the oil in quite a number of their cosmetics along with Amazonian Clay to help create a "matte finish".
Also, if you haven't already known, maracuja oil is one of the rare oils that can be used under eyes as it will not cause "oil seeds" (milia) as it is known as non-comedogenic.
Maracuja Oil Benefits:
Skin Brightener: The vitamin C content in Maracuja Oil can help to make your skin look brighter skin, whilst calcium and phosphorus work to nourish skin to enhance skin's healthy appearance.
Rich in Fatty Acids: Maracuja Oil is very rich in essential fatty acids. It contains nearly 80% linoleic acid together with oleic, palmitic and stearic acids.
Packed with nutrients: It is also rich in antioxidants, flavonoids, vitamin A, vitamin C, riboflavin, niacin, iron, magnesium, phosphorus, potassium, copper, fiber, and protein.
9. Camellia Seed Oil:
Also known as Tsubaki or Tea Seed Oil, camellia seed oil is has been known for centuries as being The Geisha's Beauty Secret. This very precious oil has been recognised for centuries in Eastern Asia for its highly restorative and rejuvenating effect on skin.
The oil has recently been making a big splash in the West.
Camellia Seed Oil benefits:
Rich in Fatty Acids: It has a rich source of Palmistic and Omega-6 Linoleic fatty acids, as well as numerous anti-aging polyphenol antioxidants.
Hydrating: It is non-greasy and an excellent all-around moisturiser for skin as well as for hair. Camellia oil is an excellent emollient for keeping skin and hair moist and supple.
Helps with pigmentations: Help to protect from age spots and decrease pigmentation.
10. Blue Tansy Oil:
Last but not least the trending blue tansy oil. If like me you've been active on social media lately, you would surely notice quite a number of "blue coloured skin care products" by indie skin care brands, varying from May Lindstrom to Herbivore Botanicals.
Blue Tansy is basically a Moroccan chamomile and many are attracted to it due to its sweet herbaceous scent. The word tansy comes from the Greek word "Athanaton" meaning "immortal" because it has actually tissue regenerating abilities.
Blue Tansy Oil benefits:
Anti-microbial & anti-inflamatory: Also known to help with acne or skin inflammation with its healing properties.

Anti-allergenic: 

Helps to neutralise and stop histamine production, to reduce your skins reaction to allergens which cause rashes.
Smoothes broken capillaries
Strengthens skin barrier
X,
RNF