Squalene has been all the buzz right especially with brands such as Biossance, The Ordinary and Peter Thomas Roth now all have their version of squalane serum. When the serum first became popular everyone was trying to get their hands of Biossance which unfortunately is only available in the US. Then when The Ordinary launched their version, it became much more accessible for the public.
What is Squalene + Squalane?
There is a difference between "squalene" and "squalane". In the past, "squalene" was derived from sharks and therefore it became quite a taboo subject in the beauty industry as it contributes to shark endangerment. In the past few years, scientist have developed plant-based squalene. However, some research papers have note that plant-based (i.e.: amaranth) squalene are highly comedogenic and are only suited for dry skin.
Squalane on the other hand is non-comedogenic as it is basically a hydrocarbon that is derived from hydrogenation squalene– making it lighter in molecule. Therefore it is suitable for all skin types. Plus squalane is less susceptible to oxidation and therefore is more stable. They are normally derived from either olives or sugar cane. They have a very similar genetic makeup to the natural lipids of our skin. At birth about 12% of our skin surface is made of squalene.
What is the benefits of Squalane?
Hydration, hydration, hydration. Squlane acts as an emollient to soften the skin. This is extremely beneficial to those with dry patchy skin/ dehydrated skin.
Squalane in Skincare
Squalane often helps other ingredients to absorb into the skin. The reason that it works so well with other ingredients is that it does not chemically interact with other active ingredients, does not compete for deposition with other ingredients. Therefore, there are brands such as The Ordinary that have developed Squalane + Retinol to help lessen the effects of peeling from the retinol.
Is Squalane for you?
Yes! Ever since adapting squalane into my skincare regime I can tell that my skin feels and looks more hydrated. The best part is that my pores appear less visible which is a massive bonus for me! Plus it helps sooth my eczema-prone skin!
Here are a few options you can look into to adding Squalene into your skin routine:
1. Biossance 100% Squalane Oil
A weightless, multi-tasking oil that instantly hydrates while locking in essential moisture. Derived from sugarcane. Currently unavailable in the UK. Get it from Biossance
2. Indie Lee Squalane Facial Oil
This all-natural, lightweight oil works hard to help your skin repair and regenerate, whilst keeping it content and comfortably hydrated. With just one single ingredient – 100% olive-derived squalane oil – this is perfect for all those who're 'phobic' about facial oils. Get it from CultBeauty
3. The Ordinary 100% Plant Derived Squalane
The New kid on the block. It doesn't state where the squalane has been derived from but I read somewhere that The Ordinary uses sugarcane squalane. Get it from DECIEM
4. Peter Thomas Roth Oilless Oil™ 100% Purified Squalane
Oilless Oil™ 100% Purified Squalane is derived from sugarcane without leaving an oily or greasy after-feel. It is lightweight, clear and odorless. Get it from AllBeauty
5. Life Flo Pure Olive Squalane Oil
Pure Olive Squalane Oil is derived from 100% pure olives. It is non-greasy and leaves the skin moisturised with just a few drops. Get it from iHerb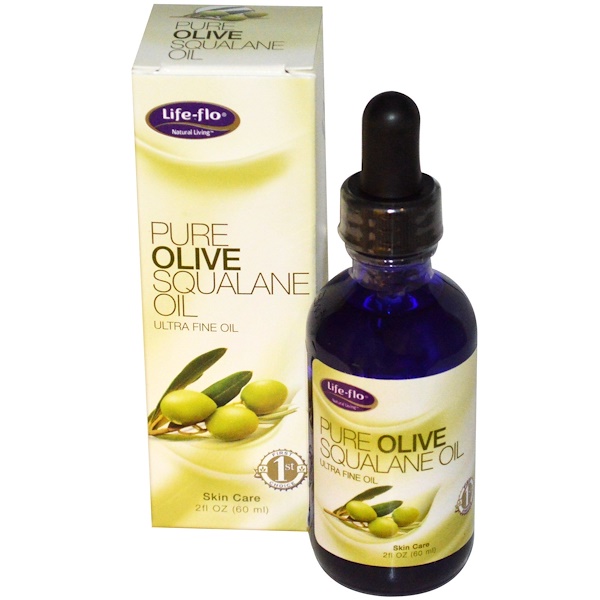 X,
RNF