Since hitting 35, I realised a lot of the things in my body hasn't been working like it used to. For one, my metabolism has drastically decreased. I used to be able to eat junk every day and it wouldn't add inches to my waist, but now it does. There were a lot of things I had to cut back, like sugar. I'm a massive sweet tooth and as annoying as we know, sugar breaks down collagen. It was a pain to find out. Especially for someone like me that not only made desserts compulsary after every meal but also smoked for over a decade, it was really starting to show on my face. I knew I needed to do something about this.
For those of you who follow me would know that I'm a trained esthetician who suffers from severe eczema and have been diagnosed with alopecia 3 years ago. I still remember the first year after I was diagnosed, I just couldn't get myself to go out and socialise. It took a toll on my self-esteem. Anything hair related made me cringe. I dreaded going to the hair salon as I detest having my hair tugged while wash and dried. I detested having unsolicited comments from hair stylist about how thin my hair was. I got it, I'm well aware of it.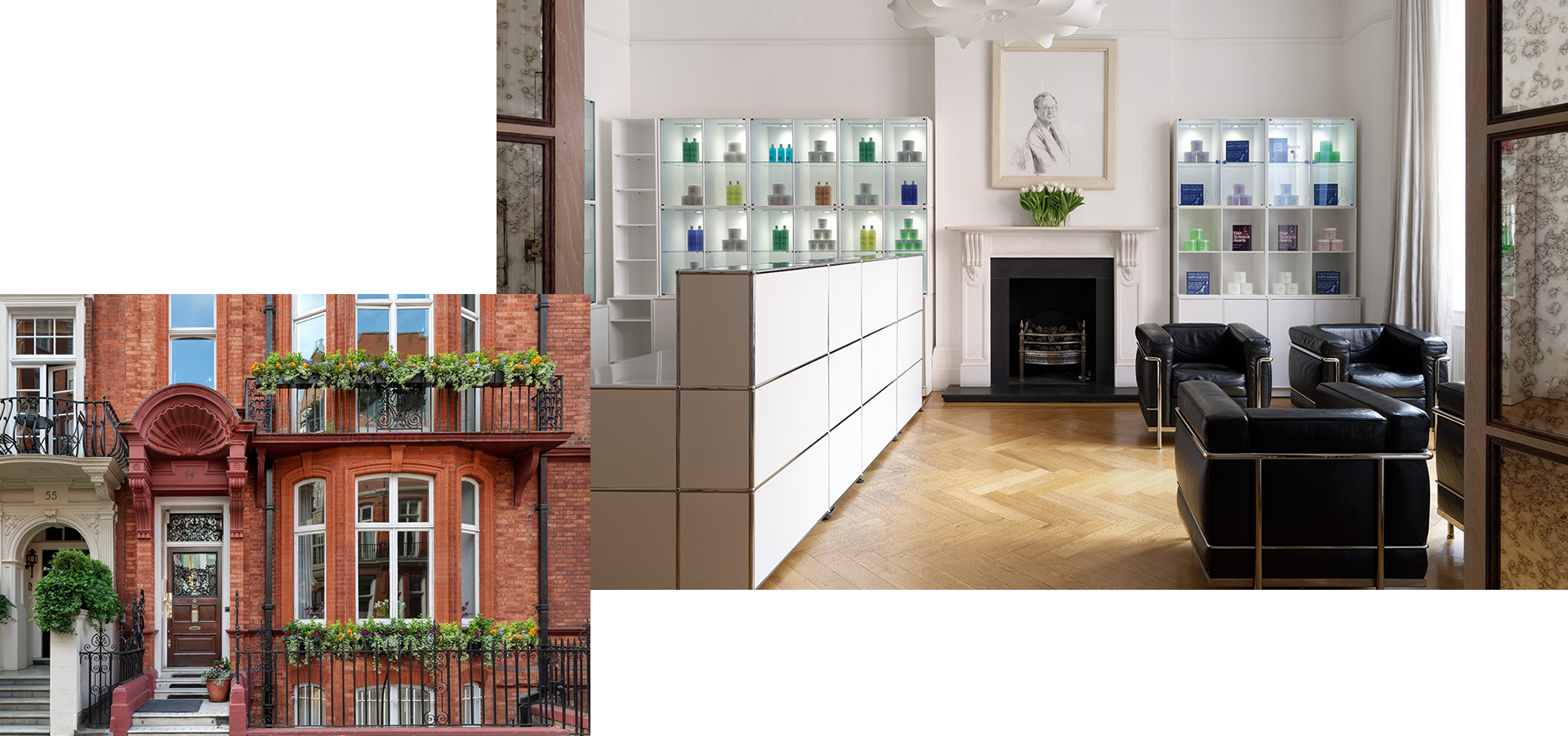 I seek treatment from expensive tricologist such as Philip Kingsley in Mayfair and consult with dermatologists in Marylebone and paid scrupulous amounts of money, all pointing to one thing main thing, to incorporate protein into my breakfast. As protein helps boost hair growth, as hair is made out of proteins. On top of that the amino acids also help with skin and nails. That sounded simple enough until I had to actually to it into practice. I must to admit I am quite a lazy person. My enthusiasm of making a protein-rich breakfast died after a week. Simply because it was way too much work.
After a week I resolved to Protein Shakes. For some reason my eczema started flaring up again. Then I started to dig deeper and actually read the nutritional profile. I found out (silly me) that whey protein is actually diary (which isn't great for my eczema) and the product I bought was filled of synthetic ingredients, sugars, sweeteners, corn, gum, fillers, just really bad stuff. I was shocked to find out that it contains about 11g of sugar per 20g serving! That's about 60% sugar! I am shocked that this company actually markets itself as a "healthy, clean nutrition".
My skin and hair were in dire help. My hair stared falling out even more after Regaine (minoxidil). It was a difficult time for me. I called home in distressed and spoke to my mom, she reminded me about how my grandma use to make us bone broth everyday to make us feel better. She mentioned that it it extremely rich in nutrients, filled with bone marrow, glucousamine, hyaluronic acid, protein and has anti-inflamatory properties- plus, it helped with my eczema growing up.
I was sold. I started making my own broth, but that didn't last very long. Considering what a bad cook I was. So I resulted to Wholefood-bought liquid broth. That went on for a while but it was just quite expensive and what's more inconvenient, having to freeze and reboil the broth as they don't have a long shelf life. I started researching into Bone Broth Powder and found out they are only available in the US. So buying from iHerb would mean having to pay additional import tax for anything above £20.
Then while scrolling on Instagram one day I discovered a new brand, Cosmic Molecule. It's a natural nutrition brand and their ethos are pretty much minimal ingredients without BS. So they only include 1-2 ingredients in their products and makes sure that each ingredient serves a nutritional purpose. Less ingredients actually mean more potency. I happily ordered their Bone Broth Protein.
As the product is unflavoured, I add a scoop of broth in my morning coffee. On the weekend when I'm feeling fancy I juice with my broth. I even add it into my porridge. It's virtually tasteless. During rainy days I'll add a scoop of broth in hot water and mix it with some ginger and a teaspoon of organic vegetable bouillon. It has a warming effect to it, almost feels like a hug. One serving of bone broth protein gives me 19.8g of protein, 16,400mg Collagen and 19 Amino Acids! That's right! At least 3X more protein and collagen that those packet broths I've been buying and way cheaper (makes up to about £0.86 per mug). Plus, it's non-gmo, no artificial ingredients, no additives, no sugar/ sweeteners, paleo and keto friendly, is sourced from Sweden… basically only the good stuff.
After 2 weeks of consistent intake, I felt that my mood improved. About 3-4 weeks in, I noticed that my eczema completely stopped flaring up. I would get random dots now and then but not like how it use to be, where my entire face, jawline and my eyes would be covered wth eczema. I also started noticing that my hair started growing a lot quicker and feels a lot healthier. I use to get scalp zits (yup, that's a thing), and after that I somehow have less scalp breakouts. Possibly because the broth does help with the gut? I don't exactly know what it is but I know for a fact that it is working for me.
I'm happy to report that now after almost 2 months of consistent intake, there has still been no signs of my eczema, I've had less fall outs, my mood seems to have improved, my skin looks much healthier and feels more hydrated. I'm glad there's a food supplement that actually works and that is easy enough for me to stick with. I've been really bad with taking food supplements until now. I guess it's convenient and versatile enough that it's just my go-to product. I honestly feel maybe it's because my body knows that it's working for me and there's I somehow seem to automatically reach out to it.
"I'm happy to report that now after almost 2 months of consistent intake, there has still been no signs of my eczema, I've had less fall outs, my mood seems to have improved, my skin looks much healthier and feels more hydrated. "
You can get their Bone Broth Protein from Cosmic Molecule. It is currently selling for £26.99 or from Amazon UK at £26.99. I'm just about to order my next tub and will be trying their 20,000mg Collagen Peptides. Plus if you spend about £35 you'll get Free Shipping. Use Free Shipping Code FREE35.
X,
RNF